HOW IT WORKS
Using unspun's fit tech, and PANGAIA's innovative PANhemp™ denim, create your own pair of jeans that are made to order, made to fit, and made to last.
02. Choose your fit
03. Choose your fabric
04. Do a quick body scan
05. We'll generate a unique to you pattern that is transformed into your one-of-a-kind jeans
SEE WHAT WE MADE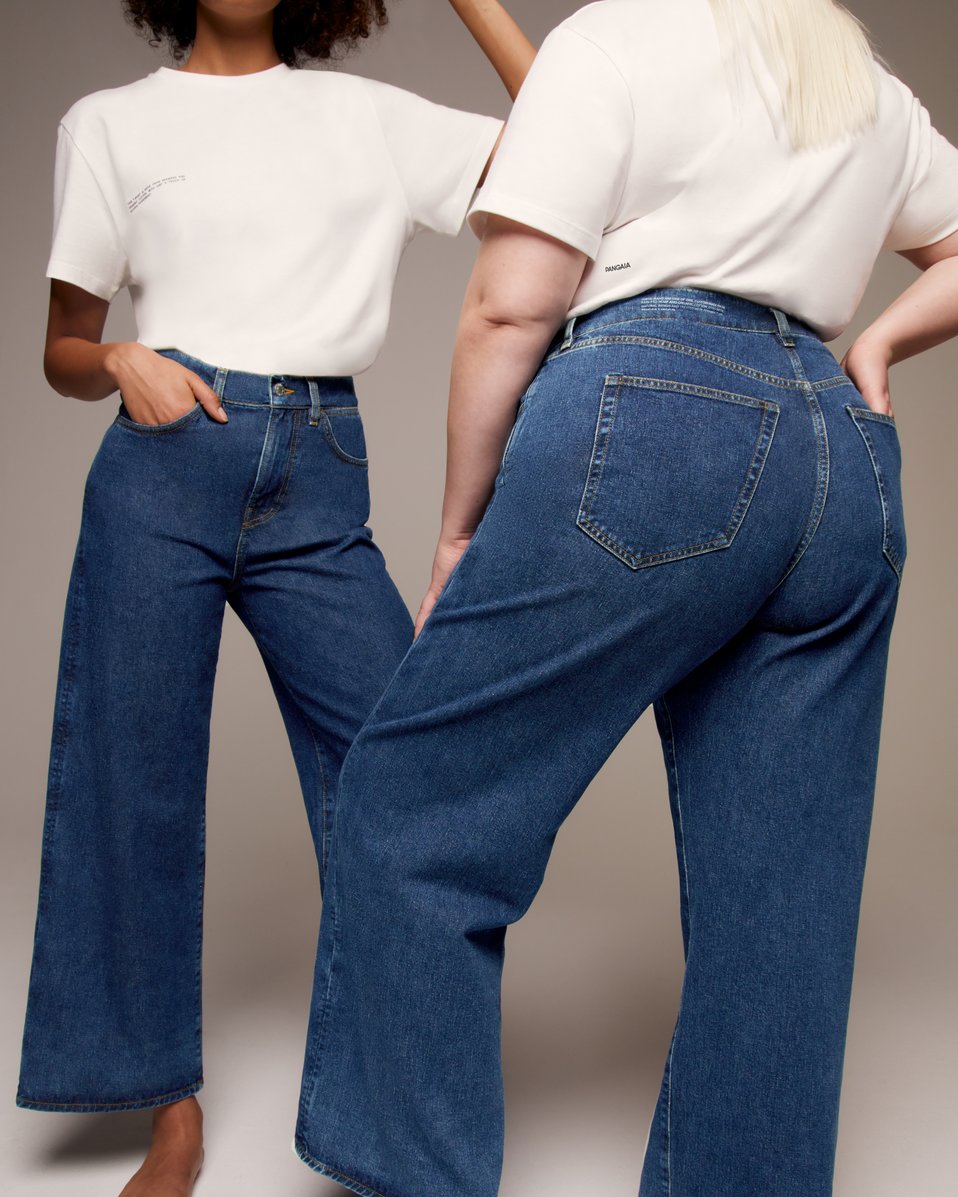 01. LOW IMPACT
This collection has a lower impact on the planet by reducing waste through on-demand production. Each pair of jeans are one-of-one—custom made from PANhemp™ and organic cotton, dyed with natural indigo, and treated with PPRMINT™ oil to stay fresher for longer.
Available now in your size.
02. MADE FROM PANHEMP™ DENIM
Made using the wonder plant hemp, organic cotton, natural Indigo dye and peppermint oil (PPRMINT™), this denim material blend is entirely plant-based. Hemp grows well without pesticides, additional watering and yields 3x more fiber than cotton per acre.
We worked closely with our friends at Orta, the brilliantly innovative denim mill, to develop a one-of-a-kind fabric, using Turkish organic cotton and French rain-fed hemp blend, dyed with natural indigo from India's Indigofera plant. It is then woven in reverse to create our signature, rare, Left Hand twill. The result is a unique, completely plant-based denim, that has a truly beautiful blue that comes from the Indigofera dye.
03. MADE FOR EVERYBODY
Jeans that don't discriminate. Each pair is created uniquely and 100% custom to your measurements.
"unspun's technology doesn't care what gender you are, what ethnicity, what age, what body shape or what size. It just cares about you being you. There's a beautiful simplicity to that idea." Jonathan Cheung, PANGAIA Denim Designer and unspun advisor